Dental Implants - Southlake, TX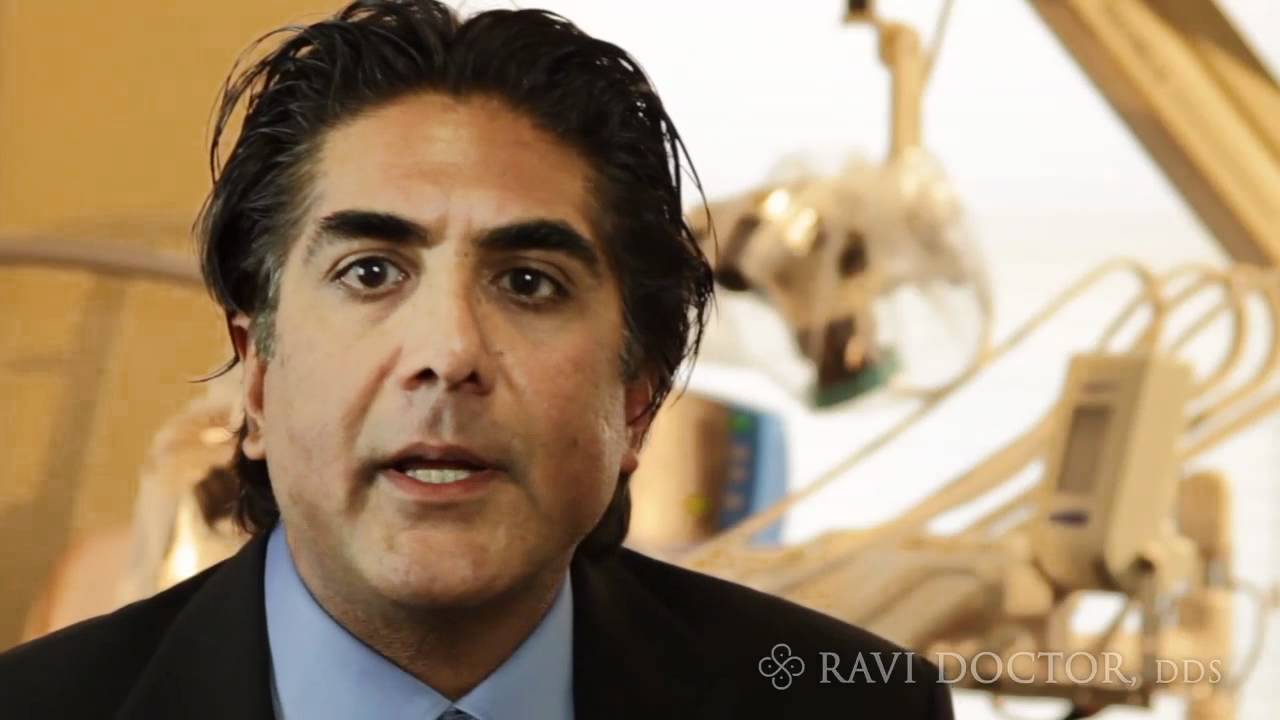 A dental implant is a device that mimics the root of a natural tooth, used in dentistry to support restorations that resemble a tooth or group of teeth such as a crown or bridge.
Research for dental implant devices is pervasive. In addition, Implantology is a revolutionary discovery in dental medicine. The materials used are biocompatible and are not considered harmful to the human body. The process of implants forming to the bone is called osseointegration. There have been numerous documented studies performed in every major continent. Dr. Doctor engages in unique mission trips to Mexico, Brazil, and other country's outreach services, for those in need the most. He serves to help instruct patients, and other doctors, as to the advanced-practice techniques he uses in his offices.
Bridges vs. Implant
When it comes to replacing missing teeth, you do have a decision to make because there are choices. For example, many people choose a crown and bridge. However, this prosthetic is a far cry from the beauty and security you'll get from an implant.
A bridge necessitates removing a considerable amount of structure from adjacent teeth. This is done to make room for the two dental crowns that hold your bridge in place.
However, the remaining tooth structure underneath those crowns is still susceptible to decay and infection. In the worst-case scenario, these teeth may ultimately need to be extracted thereby necessitating another larger bridge.
A dental implant, on the other hand, does not in any way impinge on your adjacent teeth. Dental implants in Southlake are stand-alone tooth replacements that can last a lifetime when you practice good oral hygiene and see the dentist regularly for checkups.
The Benefits of Dental Implants
In addition to looking more like natural teeth, dental implants offer several other benefits. First of all, a dental implant stands in for an entire missing tooth from root to crown. Other options for replacement sit on your gums so they only replace the crown, which is the portion that is visible. This is important to your appearance, but does not prevent jawbone deterioration, which can happen when a tooth root is missing. Because a dental implant essentially becomes a new root, your jaw is more likely to retain its natural form so you maintain a more youthful appearance.
Another benefit is that dental implants do not affect nearby teeth. Other replacements such as a fixed bridge or partial denture rely on other teeth to remain in place. But once positioned in your jaw, a dental implant remains secure and performs like one of your own teeth.
Finally, dental implants offer a great chance of success. Actually, they are 98 percent successful! Maintain good oral hygiene at home and see Dr. Doctor regularly for checkups. Then, your dental implants will likely last a lifetime.
Posterior Single Implant Occlusal Access
For a posterior single dental implant in Southlake, Dr. Doctor first places the biocompatible post in your jawbone beneath the open socket of your missing tooth. After several months for healing, the crown is attached to the post with a small screw. The access hole to the post is then closed.
The advantage of this type of dental implant is that if the crown ever needs to be removed, this can be done through the access hole without disturbing the implanted post.
AnyRidge® Dental Implant System
One of the major benefits of dental implants is that they provide patients with a bite that feels firm and completely natural. And to help our patients achieve this achieve this level of functionality even better, Dr. Ravi Doctor's Southlake dental offices use the AnyRidge implant system.
Like other implant systems, AnyRidge can be used to replace a single tooth or an entire row of teeth. What sets AnyRidge apart from other implant systems, though, is its ease of use and its ability to get the most out of the patient's existing bone density. Some doctors are even calling it revolutionary for being able to provide such unprecedented benefits for dentists and patients alike.
AnyRidge is a type of dental implant that often provides better results because of its unique design. AnyRidge is tapered and that works for a variety of smiles, ensuring that more bone tissue is preserved. In some cases Dr. Doctor is able to avoid bone grafting or advanced surgery by preserving more bone tissue, which is a major benefit for patient and doctor alike.
Also, the self-cutting threads on the AnyRidge implant makes placement easier, ensuring that a firm, stable connection is made between the implant and the bone when it's first put in at either our Southlake dental office. What's more, AnyRidge's unique design makes it possible for the abutment to grip the jawbone more tightly, ensuring that your implant never becomes loose.
These are the implant services that we offer in our Southlake dental offices:
How Much Do Dental Implants Cost?
Dental implants do cost more than other tooth replacement options. There, we said it. But now let's consider the value of your investment. As mentioned above, dental implants are meant to last a lifetime with good oral health care. On the other hand, a denture is going to need refitting at some point as your gum tissue shrinks over time. In addition, dentures become worn and will eventually need to be replaced. Similarly, a bridge will likely need work. These adjustments and replacements can add up, making dental implants a more cost-competitive consideration when you're looking at how to rebuild your smile.
Of course, your final cost will be influenced by the type of dental implant you need and how many are required. A single dental implant runs around $2000 and the fee rises from there. You also need to factor in the cost of any preparatory procedures that are needed such as tooth extraction or bone graft. These, along with the restoration that is attached to your new implants, may be covered by your dental insurance coverage. Be sure to check your plan.