Dental Implants — Southlake, TX
The Pinnacle of Tooth Replacement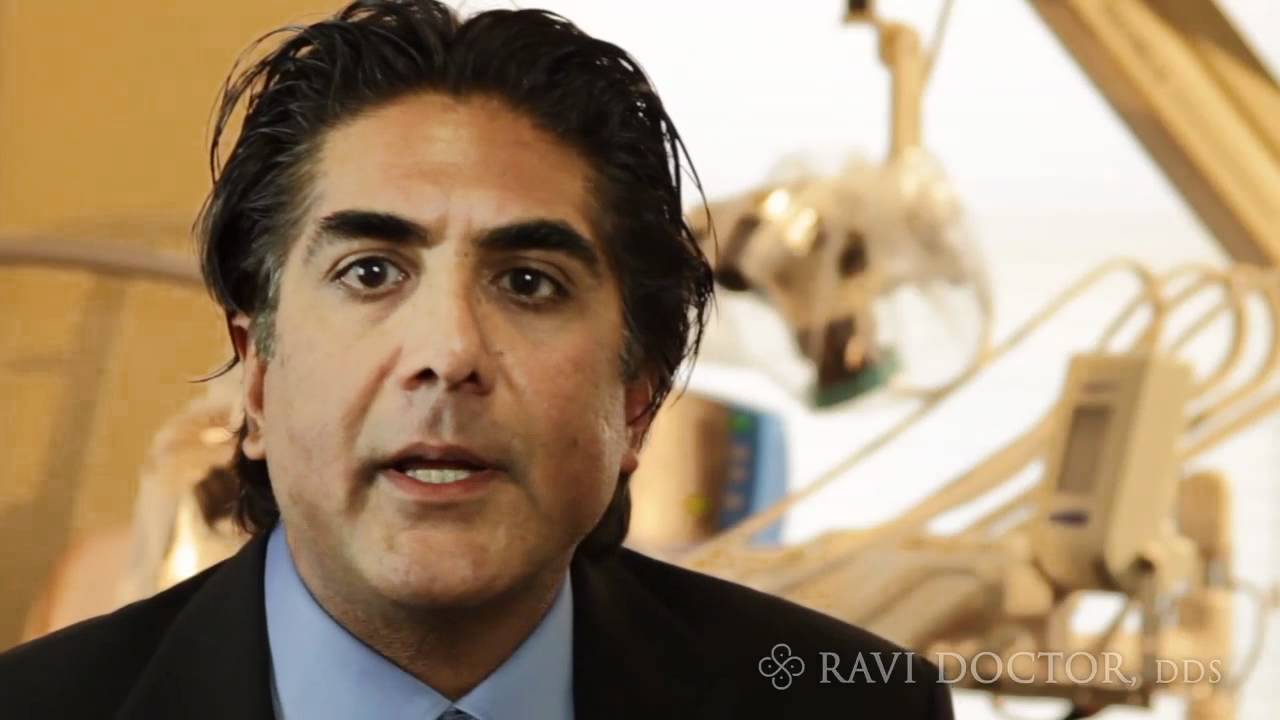 When it comes to replacing missing teeth, you have plenty of options to choose from. However, dental implants in Southlake have proven to be the pinnacle of tooth replacement. With this unique treatment, Dr. Ravi Doctor can completely rebuild your smile from the roots up. He is uniquely qualified in implant dentistry because not only does he instruct other doctors on this advanced procedure, but he engages in mission trips to Mexico, Brazil, and other countries to help patients in need. He's outfitted his practice with the latest dental technology to ensure your treatment is as precise and comfortable as possible. To learn more about this potentially life-changing tooth replacement option, call Dr. Ravi Doctor today to schedule a consultation!
Why Choose Dr. Ravi Doctor For Dental Implants?
State-of-the-Art Equipment for Smooth, Comfortable Treatment
Dr. Doctor Is Your Top-Rated, Board-Certified Dental Implantologist
Variety of Dental Implant Options & Styles for Every Type of Smile
What Are Dental Implants?
Approximately two to four months after initial placement, the implant is fully healed and is just as stable and sturdy as a natural tooth root. At this point, the implant is ready for Dr. Doctor to place your custom-made restoration. This crown, bridge, or denture will be permanently anchored into the dental implant. The end result is a natural-looking, fully functional tooth that appears to have grown naturally from beneath the gum tissue. A dental implant is extremely durable and has a very good rate of success (approximately ninety percent over forty years). Patients are pleased to find that their dental implants mimic the look, feel, and function of natural teeth in practically every way. These attributes and more have made dental implants one of the most sought-after treatments for missing teeth.
The 4 Step Dental Implant Process
At most other dental offices, if a patient wants to get dental implants, they need to visit multiple doctors to have their new roots placed and then restored. This not only makes the process much longer but more expensive and stressful as well! Fortunately, thanks to Dr. Doctor's extensive training and experience, he's able to complete the entire implant procedure right here in his Southlake office. From your first consultation, all the way to when you leave with your brand-new smile, you'll be able to work with the same trusted dentist and team so you can rebuild your oral health in the most efficient way possible.
The dental implant process is different from patient to patient. In general, however, it goes something like this:
You'll have an initial consultation with Dr. Doctor to learn more about dental implants and whether you're a good candidate for them.
Dr. Doctor will perform your dental implant placement surgery right here in our Southlake practice.
Over the next several months, your dental implants integrate naturally into the jawbone. Then, you'll return to Dr. Doctor to have small connector pieces attached to the tops of the implants.
Dr. Doctor will then design and place your custom-made crown, bridge, or denture securely on top of your dental implants.
Initial Dental Implant Consultation
During your first implant consultation, Dr. Doctor will examine your teeth. He may also use advanced imaging technology to get a look at your jawbone, as well as the nerves and connective tissues in your mouth. Then, he will be able to tell you whether you are currently a candidate for dental implants or if you first need to undergo some preparatory treatments, such as a bone graft. This consultation is also your opportunity to ask any questions you may have about dental implants, their benefits, their risks, and their cost.
Dental Implant Surgery
The dental implant surgery is when prosthetic tooth roots will be inserted into your jawbone. Dr. Doctor is a true dental implant expert, and he will perform the procedure with precision and gentleness. He begins the process by creating incisions in the gums. Then, he creates space in the bone for the implants before inserting them. After the incisions are closed, your body will begin the healing process. We offer multiple types of sedation to help patients remain as relaxed and comfortable as possible during their surgery.
Dental Implant Osseointegration & Abutment Placement
Following your surgery, the soft tissue in your mouth should heal fairly quickly. However, it will take longer (months) for the bone to recover. During that time period, something remarkable will happen. Your bone will actually fuse to the dental implants. This process, known as osseointegration, is one of the main reasons why dental implants are so stable.
After osseointegration, you'll undergo another minor surgery, wherein small connector pieces will be attached to the top of your dental implants. They'll help to secure your crowns, bridge, or denture in place.
Delivery of Dental Implant Restorations
After you recover from the abutment procedure, you'll receive artificial teeth to go on top of your implants. Dr. Doctor carefully designs these prosthetics so that their size and shape offer optimum functionally. He also takes into account your facial aesthetics so that your new teeth are the ideal color and that they are masculine or feminine enough to provide you with a pleasing, natural-looking appearance. After your new teeth are in place, you can go off and begin to enjoy all of the benefits that dental implants have to offer!
Benefits of Dental Implants
A dental implant stands in for an entire missing tooth from root to crown. In addition to looking more like natural teeth, this allows dental implants to offer several other important benefits. Traditional options like dentures and dental bridges only replace the crowns of missing teeth, which is the portion that is visible. This is important to your appearance but does not prevent jawbone deterioration or provide the same level of function or comfort. Read on to learn more about some of the most popular reasons our patients love their dental implants.
Day-to-Day Benefits
Enjoy self-confidence once again: Just one missing tooth can affect the way you feel about yourself—to say nothing of how several missing teeth can make you feel. But with dental implants, you'll be able to speak, smile, laugh and eat with confidence.
Lifelike look and feel: Because dental implants closely replicate the structure of a natural tooth, they are the most lifelike replacement on the market today. There is simply no comparison between the look and feel of a dental implant and other replacements such as a removable partial or denture.
Easier oral hygiene: Individual dental implants allow easier access for flossing, enhancing normal, everyday preventive care. Flossing bridges is not an easy task and requires time and patience. The advantage of implants is in enabling improved oral hygiene.
Improved function: Because they're firmly rooted in the jaw, implants keep your replacement teeth extremely stable and provide them with chewing power that's almost on par with natural teeth.
Health Benefits
Eat all your favorite foods without worry: People dealing with tooth loss—and even some that wear partial or full dentures—must sometimes cut out certain foods at mealtime that are just too difficult to chew. Unfortunately, this can impact the nutrition your body receives. But with dental implants, you can eat a variety of foods and have well-balanced meals with no problem.
Maintain a healthy, youthful appearance: Just one missing tooth in your smile can add years to your appearance because people associate tooth loss with old age. Additionally, missing teeth tend to cause a sunken, aged appearance due to jawbone deterioration. Dental implants are the only tooth replacement option to stimulate the jawbone and prevent this!
Jawbone preservation: Implants stimulate the jawbone to help it maintain its own shape and density so that it can continue to support your teeth and facial muscles.
Improved oral health: Dental implants do not affect your other, healthy teeth. More of your own teeth are left intact. A bridge may require the cutting down of healthy, adjacent teeth in order to support the bridge structure.
Long-Term Benefits
Long-lasting results:With proper oral hygiene care and regular dental checkups, you can enjoy the benefits of dental implants in Southlake for your whole life. Unlike removable prosthetics that need maintenance and eventual replacement, there are no such concerns with dental implants.
Who Dental Implants Can Help
No matter how many teeth you might be missing, Dr. Doctor can design an implant treatment to meet your needs. As a highly experienced and trained implant dentist, he works directly with the most advanced diagnostic tools scientifically engineered to help create a beautiful, natural-looking result. He has even trained with the most renowned doctors in and of the industry! Before you get dental implants, it's important that your mouth is relatively healthy and your jawbone is strong enough to support the new roots. However. Dr. Doctor can help you meet these requirements if you are not initially a good candidate for dental implants. Once you're ready, he can use implants to replace any number of missing teeth.
Who Is a Good Candidate for Dental Implants?
Implants can be successful in patients ranging in age from very young (16 0r 18 years old at the youngest) to older adults. Even if you have some early health concerns, you may still be eligible. You will need to discuss your medical history and treatment options with Dr. Doctor in order to find out if dental implants are the right option for you. You'll typically need three main factors before getting dental implants:
Good overall health
Adequate jawbone density
Great oral health
Dr. Doctor will evaluate your candidacy for dental implants based on your individual needs, health, and lifestyle. Then, once it's been confirmed that dental implants are a good choice for you, he'll plan your treatment around how many teeth you're missing.
Missing 1 Tooth
For a single dental implant in Southlake, Dr. Doctor first places a biocompatible post into your jawbone beneath the open socket of your missing tooth. After several months of healing, the crown is attached to the post with a small screw. The access hole to the post is then closed. The advantage of this type of dental implant is that if the crown ever needs to be removed or repaired, this can be done through the access hole without disturbing the implanted post.
Missing Multiple Teeth
Rather than using individual implants to replace numerous missing teeth, just a few posts can provide support for a bridge or partial denture. These implant-retained prosthetics have a much firmer fit compared to their removable counterparts, and they're guaranteed to last longer as well.
Missing All Teeth
Even a full denture can be attached directly to the jawbone using just four to six implants. An implant denture in Southlake is similar to a traditional removable denture, except that it is supported and attached to dental implants for stability. Where a denture rests on top of the gumline, held in place with an adhesive and natural suction, implant dentures are secured on top of implants for a firmer hold. We offer both fixed and removable implant dentures depending on each patient's needs and preferences.
Implant dentures are not only much more stable than regular ones, but they can be trusted to maintain their fit for many years as well because the new roots actually stimulate the surrounding bone and help the jaw maintain its shape. Patients who are missing all their teeth but suffer from low jawbone density may instead benefit from All-On-4 dental implants.
Dentures with 4 Mini-Implants
In cases where a patient's jawbone is not strong enough to support traditional, full-sized dental implants, mini-implants may be the ideal option. Mini implants from Nobel Biocare are smaller dental implants that enable Dr. Doctor to provide greater denture stability for those patients who cannot withstand the rigors of conventional implant surgery or do not have enough bone to allow for full-sized implant placement. The choice depends upon the amount of bone available, the patient's general history, restorative preference, and a few other important factors.
What Are Mini-Implants?
Nobel Biocare's Mini-Implant system consists of a miniature titanium implant that acts like the root of your tooth and a retaining fixture that is incorporated into the base of your denture. The head of the implant is shaped like a ball, and the retaining fixture acts like a socket that contains a rubber O-ring. The O-ring snaps over the ball when the denture is seated and holds the denture at a predetermined level of force. When seated, the denture gently rests on the gum tissue. The implant fixtures allow for micro-mobility while withstanding natural lifting forces.
Posterior Single Implant Occlusal Access
For a posterior single dental implant in Southlake, Dr. Doctor first places the biocompatible post in your jawbone beneath the open socket of your missing tooth. After several months for healing, the crown is attached to the post with a small screw. The access hole to the post is then closed.
The advantage of this type of dental implant is that if the crown ever needs to be removed, this can be done through the access hole without disturbing the implanted post.
AnyRidge® Dental Implant System
One of the major benefits of dental implants is that they provide patients with a bite that feels firm and completely natural. And to help our patients achieve this achieve this level of functionality even better, Dr. Ravi Doctor's Southlake dental offices use the AnyRidge implant system. Read on to learn more about this state-of-the-art treatment and how it can help you achieve the complete, confident smile you deserve.
What Is the AnyRidge® Dental Implant System?
Like other implant systems, AnyRidge can be used to replace a single tooth or an entire row of teeth. What sets AnyRidge apart from other implant systems, though, is its ease of use and its ability to get the most out of the patient's existing bone density. Some doctors are even calling it revolutionary for being able to provide such unprecedented benefits for dentists and patients alike.
AnyRidge is a type of dental implant that often provides better results because of its unique design. AnyRidge is tapered and that works for a variety of smiles, ensuring that more bone tissue is preserved. In some cases, Dr. Doctor is able to avoid bone grafting or advanced surgery by preserving more bone tissue, which is a major benefit for patient and doctor alike.
Also, the self-cutting threads on the AnyRidge implant makes placement easier, ensuring that a firm, stable connection is made between the implant and the bone when it's first put in at our Southlake dental office. What's more, AnyRidge's unique design makes it possible for the abutment to grip the jawbone more tightly, ensuring that your implant never becomes loose.
Understanding the Cost of Dental Implants
Dental implants do cost more than other tooth replacement options. However, they are truly an investment that pays for itself over time. As mentioned above, dental implants are meant to last a lifetime with good oral health care. On the other hand, a denture is going to need refitting at some point as your gum tissue shrinks over time. In addition, dentures become worn and will eventually need to be replaced. Similarly, a bridge will need to be replaced after several years. The cost of these adjustments and replacements can add up, making dental implants a more cost-competitive consideration when you're looking at how to rebuild your smile.
Of course, your final cost will be influenced by the type of dental implant you need and how many are required. A single dental implant runs around $2000 and the fee rises from there. You also need to factor in the cost of any preparatory procedures that are needed such as tooth extraction or bone graft. These, along with the restoration that is attached to your new implants, may be covered by your dental insurance coverage. Read on as we go over in more detail what you need to know about the cost of dental implants in Southlake.
The Lifespan of Dental Implants
Unlike a bridge, a partial or a full denture that will need to be repaired over time and then replaced after a certain number of years, dental implants can last for decades. In fact, for patients that are very careful about oral hygiene at home and maintain dental checkups every six months, implants can last a lifetime. So despite costing a bit more upfront, dental implants may be less in the long run than other types of prosthetics that require continual maintenance and replacement.
The Cost of Preparatory Treatments
Some of Dr. Doctor's dental implant patients require preparatory procedures before receiving implants. For instance, if you have failing teeth, then these may need to be extracted. Alternatively, your gums and jawbone must be strong enough to support implants, therefore bone and tissue graft surgeries may be necessary. The cost of these procedures varies and depends on the complexity of each case, such as how many teeth need to be extracted. If you have dental insurance, be sure to check the details of your policy. There are plans that partially cover the costs of these types of procedures.
The Price of Crowns, Bridges, & Dentures
A dental implant is not complete without the tooth restoration that finishes your smile. Once again, the cost of these will depend on the type of prosthetic you need and how many. If dental crowns are necessary for single implants, then these cost between $500 and $1500 each. A bridge to replace several teeth averages between $3000 and $4000. Finally, partial and full dentures typically start at around $2500 and can run upwards of $5000. Again, you may want to check to see if your dental insurance covers any portion of the cost for these tooth restorations.
Does My Dental Insurance Cover Dental Implants?
Generally, most dental insurance plans do not provide coverage for the placement and restoration of dental implants. However, often, insurance can be used to cover treatments associated with getting dental implants, such as X-rays, exams, sedation, and perhaps even the crown, bridge, or denture itself. When you come in for your consultation, our team will go over your benefits so we can help you save as much as possible on your treatment.
Paying for Dental Implants in Southlake
In addition to dental insurance, we'll be glad to help you apply for financing through CareCredit, a third-party healthcare financier. We also work with Med Loan Finance, which works with people of all credit histories and backgrounds.
Dental Implant Technology
Dr. Doctor uses a wide variety of the latest dental implant technologies to ensure you receive a precise treatment and optimal results. This technology includes:
LOCATOR® Attachment for Implant Overdentures>
Implant Overdenture with LOCATOR® Attachment
The implant system offers clinician proficiency and patient satisfaction thanks to the incorporation of the renowned LOCATOR® attachment by Zest Anchors – the world's most trusted name in securing implant-fixed dentures. The LOCATOR® product line is known as the premier overdenture attachment in the dental industry. We offer implant overdentures with the LOCATOR attachment in Southlake.
Advanced Dental Implant Procedures
The lack of adequate bone structure is unsuitable for the placement of dental implants and thus delays implant placement. In the past, these patients would not have been considered candidates for placement of dental implants.
Today we can grow bone where needed. This not only gives us the opportunity to place implants of proper length and width, but it also gives us a chance to restore functionality and aesthetic appearance.
Immediate Dental Implant Placement Without Bone Grafting
Dr. Doctor can place single-stage dental implants or immediate implant placement without bone graft in Southlake. These implants do not require a second procedure to uncover them but do require a minimum of three to six months of healing time before the artificial teeth are placed. There are even situations where the implants can be placed at the same time as a tooth extraction - immediate placement – further minimizing the number of surgical procedures. Advances in dental implant technology make it possible, in select cases, to extract teeth and place implants with crowns in one visit. This procedure, called, "immediate loading," greatly simplifies the clinical process.
Bone Grafting
Sinus Lift Piezo - No Membrane
With tooth loss, there is bone loss. In some cases, bone loss can be severe. Severe bone loss may cause difficulty for patients wearing a denture or being restored with dental implants.
A bone graft is a surgical procedure that replaces missing bone with material from your own body (autogenous bone) or an artificial, synthetic, or natural substitute. A bone graft not only replaces missing bone but also helps your body to regrow its own lost bone. This new bone growth strengthens the grafted area by forming a bridge between your existing bone and the graft material. Over time your own newly formed bone will replace much of the grafted material.
Titanium mesh is one of many techniques Dr. Doctor uses to rebuild (graft) lost bone. Titanium mesh is sometimes referred to as "ti-mesh." It acts as a barrier and physical support of the gums over the bone graft. Dr. Doctor places and bends the titanium mesh to shape between the gum and the bone to act as a tent.
Vertical bone augmentation grafting is where Dr. Doctor uses this technique sometimes. Horizontal or width problems can be managed often with bone expansion. The main problem arises from the need to expand the gums and achieve the proper bony architecture.
If you lose one tooth, the bone in the area of that tooth shrinks while the other areas stay intact. Dental implants preserve your jawbone and prevent the natural shrinkage that WILL occur with bone loss. A bridge or removable partial denture does not preserve or maintain your bone.
What is the best thing to do? Prevent losing bone in the first place. If you have to lose a tooth, replace it with an implant on the same day (immediate dental implant) or within the first 6 months after losing it. This will drastically lower the cost of your dental implant procedure. Besides saving you money, it will save you substantial time and greatly reduce the chance for complications which can and do occur.
Sinus Lifts
Dr. Doctor enters the sinus from where the upper teeth used to be. The sinus membrane is then lifted upward and bone graft material is inserted into the floor of the sinus (which is the top of the upper maxilla). After several months of healing, the bone becomes part of the patient's and dental implants can be placed and stabilized in this new sinus bone.
A sinus lift in our Southlake dental office involves using the piezo to open the lateral wall of the sinus, elevating the sinus membrane and placing the bone graft onto the sinus floor. This allows implants to be placed in the back part of the upper jaw. The premature loss of upper back teeth results in a downward growth of the maxillary sinus floor, so implants of adequate length may be placed, the floor of the sinus is elevated and supported by bone graft material. It may take 6-9 months for the graft to take prior to implant placement.
If enough bone between the upper jaw ridge and the bottom of the sinus is available to stabilize the implant well, sinus augmentations and implant placement can sometimes be performed as a single procedure. If not enough bone is available, the sinus augmentation will have to be performed first, then the graft will have to mature for several months, depending upon the type of graft material used. Once the graft has matured, the implants can be placed.
Platelet Rich Fibrin Technique (PRF)
We also use advanced technology and medical innovation to speed up the healing process of your dental implants. Using the platelet Rich Fibrin technique for Southlake dental patients encourages rapid healing, so you can have your implant or bone graft finished as soon as possible. Variations of this technology are used in plastic surgery to heal scars as well as in orthopedic surgery to stimulate bone healing.
Platelet Rich Fibrin is derived from the concentration of your own blood platelets and your own infection fighting white blood cells. While some platelet concentrates used in surgery use anticoagulants or thrombin from the bovine, our Platelet Rich Fibrin is completely natural with no added chemicals or animal byproducts. Instead, they are made from your own cells and concentrate many growth factors that speed the healing of implants, gum grafts, and bone grafts.
Dental Implant FAQs
Are you seriously considering getting dental implants? Have a few questions you'd like answered first? You're not alone, so below, we've compiled answers to some of our most popular implant FAQs. After looking them over, if there is anything else you'd like to know, feel free to give us a call anytime!
How Long Does It Take to Get Dental Implants?
This answer is always different from patient to patient and largely depends on the complexity of someone's case. A person with a healthy mouth and jawbone who is replacing just one tooth can probably have the entire procedure completed in about three to four months. However, for someone in need of a full denture and several implants, the process may take closer to a year. When you come to see Dr. Doctor for a consultation, he'll be happy to go over an estimated timeline so you'll know exactly what to expect during your treatment.
Does Dental Implant Surgery Hurt?
Not at all! Dr. Doctor will ensure your overall comfort level during the placement of the implants. Every aspect of your experience in our dental office is directed toward helping our patients and creating a relaxed and stress-free environment. A patient is completely numbed before their new roots are positioned within their jawbone, and because Dr. Doctor uses advanced technology and state-of-the-art implants with every procedure, he's able to do everything as non-invasively as possible. Most patients report feeling next to nothing while in the chair. There will likely be some soreness and swelling afterward, but these symptoms are minor, and most people are able to manage with just OTC medication.
Will I Need a Gum Tissue or Bone Graft to Get Dental Implants?
You may. Bone and soft tissue grafts are preparatory procedures necessary for patients who do not have adequate supportive structures available to support the implant post. These procedures make it possible for patients who would otherwise not be candidates for implant supported tooth replacement to receive this advanced tooth replacement solution.
These are the implant services that we offer in our Southlake dental offices: