Metal braces are the most common type of braces for orthodontic patients. Today's metal braces are much smaller, flatter, and more comfortable than in the past. Patients of all ages choose metal braces to help them achieve straight, beautiful smiles.
What Braces are Made Of
Traditional metal braces are made of high quality stainless steel or titanium. The three main parts of your braces are:
Brackets — Brackets are attached to the teeth using special glue that bonds them to the tooth surface and holds them in place.
Archwire — The archwire is the thin metal wire that connects each bracket and puts pressure on the teeth to help guide them into place.
Ligature Elastic (also known as the "rubber bands") — Elastics, or rubber bands, are the colored ties that hold the archwires to the brackets. Your orthodontist will change the elastics at each appointment. Elastics may come in a variety of colors.
How Braces Work
Once placed on your teeth, braces place constant pressure on your teeth, and the force of the pressure helps move teeth into proper position. At each appointment, your orthodontist may tighten the archwires. In addition to braces, some patients may need to wear rubber bands or headgear. Patients wearing braces may notice their teeth feeling a little loose. This is normal and temporary; once the teeth are done moving this feeling will go away.
Metal Braces for All Ages
Traditional metal braces are still the most popular, quickest, and most cost-effective orthodontic treatment available. Your orthodontist can help you determine what treatment is best for your individual case. Please contact our practice to schedule an appointment and learn more about how braces can enhance your smile.
Show off your smile.™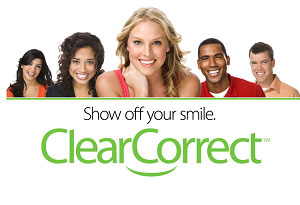 ClearCorrect invisible braces are the clear and simple way to straighten your teeth so you can show off your smile with confidence! Looking for an alternative to metal braces? ClearCorrect is the clear and simple choice for patients of all ages. There are no wires or brackets; just clear, convenient comfort that gives you every reason to smile.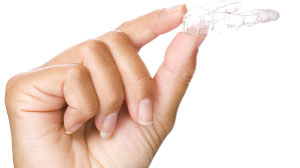 Effortless Convenience
With ClearCorrect, achieving your ideal smile is easy and effortless. Plus, since your clear aligners are removable, you can take them out to brush, floss, and eat your favorite foods. ClearCorrect fits your life and daily routine as perfectly as it fits your teeth, so you don't need to change a thing.
Out of Sight, Out of Mind
Unlike traditional metal braces, ClearCorrect lets you show off your smile while you straighten your teeth. You'll be surprised at how quickly you forget you're wearing your ClearCorrect aligners, and they're so clear that no one else will notice you're wearing them either!
How ClearCorrect Works
To get started, we take a three-dimensional scan of your teeth. Using that digital model, Dr. Doctor designs your treatment plan. The ClearCorrect company will then fabricate the aligners in their Round Rock, TX facility. Once you get your aligners, all you have to do is wear them for 20 – 22 hours each day for about two weeks each. Throughout your treatment period, brief checkups with our team will make sure that your progress stays on track.
The Choice is Clear!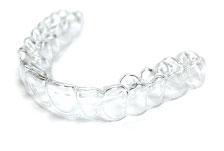 Clear, custom-made, removable aligners that incrementally adjust teeth
Superior clarity
Smooth surface finish withstands clouding from wear
Easily removable
No interruption to eating or routine brushing and flossing
Minimally invasive